My Passion for Ancient Coins
---
Welcome to the Hobby of Kings!
I have enjoyed collecting and researching coins for almost as long as I could walk. From a very young age, I remember my grandmother showing me the pennies and shillings she wisely kept stored away. My world suddenly became larger. I had no idea that prior to 1966 Australia used different currency! My grandmother swears to this day that she saw a 1930 penny once but cannot remember what she did with it...
As a child, my mother would regularly take me to the library. I would borrow books on coins and especially ancient coins. I would stare at the photos of ancient greek coins wondering what they would feel like in my hands. How would it feel to hold something over 2,000 years ago that has passed the hands of ancient people who have long left us? Who has held the coin? Soctrates? King Leonidas of the 300 Spartans? Alexander the Great? Perhaps an ancient ancestor of mine.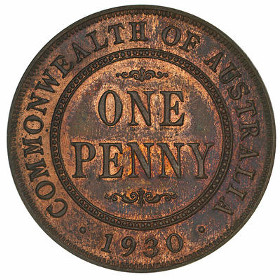 My grandmother swears to this day that she saw a 1930 penny once but cannot remember what she did with it...
I remember one year as a 10 year old my parents taking me to Greece. On the island, Kalamos, we were sitting on the second floor of my great uncle's house which had a view sweeping all the way down to the beach.
A friend of my great uncle had stopped by and we were chatting whilst enjoying the cool summer breeze. The friend was an avid coin collector amd we easily struck up a conversation.
"Do you have coins from Alexander the Great?" I asked him eagerly hoping he would answer "yes" and proceed to show me the coins I had only dreamed about. "No" He said, looking quite surprised. "Coins of Alexander are very rare and expensive." Our conversation ended abruptly. I remember my heart sinking thinking I would never see an Alexander the Great coin and experience what it feels like sitting in my hand. My dreams floated away with the summer breeze for what I thought would be forever.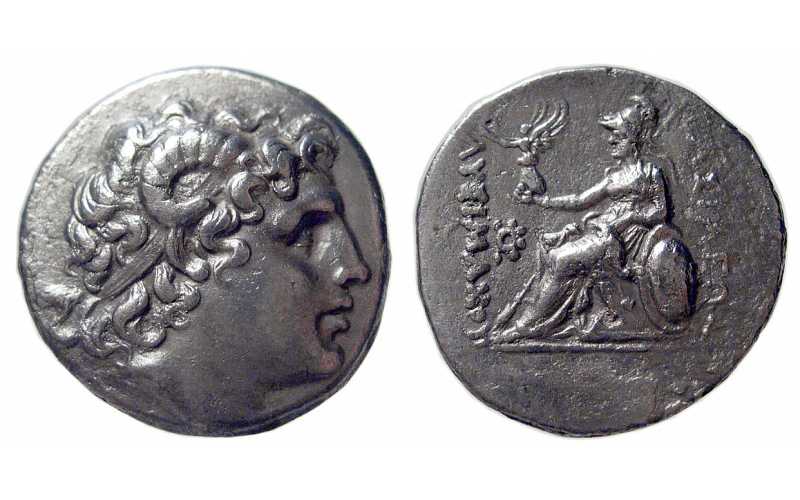 Coins of Alexander are very rare and expensive...
On returning to Australia, I focused my attention on Australian pre-decimal coinage. My grandmother had given me a healthy head start with a bag full of pennies, florins, shillings, sixpence, threepence and even a couple gold half-sovereigns. I spent countless hours examining each coin carefully, grading them, looking for specific mint marks and looking up their values and scarcity in the famous Australian Coins and Banknotes pocket guide, quietly hoping to discover with delight that I had found one of the most valuable and rare coins to grace the pages of that guide. As much as I enjoyed collecting and reading about pre-decimal currency, I felt something was lacking. My passion lay elsewhere.
It was only after a fortuitous return to Greece during my university days that I rediscovered that passion. In between time with family and friends I immersed myself in museums and sites of archaeological and historical significance. My father's mountainside town in Geraki, Sparta, was filled with ruins, a medieval Castle fortress, byzantine churches and Dutch archaeologists uncovering what was suspected to be settlements which dated back to the 3rd millenium BC. A spur of the moment decision saw me travel to Rome where I walked the ruins of the Imperial Forum, the Colosseum, the Circus Maximus (what is left of it anyway), and Palatine Hill where you can wander freely through what is left of the grand palatial residences of the Emperors.
I returned home to Australia and continued reading up on the sites I had visited. By chance I came across information on ancient coins and soon learned that not only are they available, they are in fact in the main, affordable! Even coins from the time of Alexander the Great and Julius Caesar!
With a renewed passion and focus I began collecting as many coins as I could afford to get my hands on. On day I realised I had accumulated more coins than I thought reasonable for a hobby, many of which were not central to any particular theme in my collection. I decided to sell excess coins with a view to use those funds to buy other coins. I started on eBay in 2003. After discovering that there was significant interest in my collection, I set up an internet website in 2005. I thought that if I offer select coins from my collection, I could continue to rotate my collection and learn about new coins - which is after all what the hobby is about. An added advantage I soon found out was that having customers meant I could negotiate with wholesale suppliers and buy 'Dealer's Lots and Dealer's prices, keep some for myself, and sell the others. No different to the age-old tradition in Australia of splitting a case of wine amongst friends and family.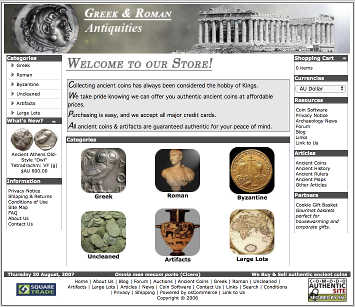 My webstore, Greek & Roman Antiquities website as it was known then, before it was revamped
As I embarked on my professional career outside the hobby, I stopped offering coins for sale so that I could dedicate myself exclusively to that career.
After a hiatus, I have set up my website again, but this time offering the most carefully curated coins from my collection. For me this is a hobby, a quiet enjoyment after work. I have no interest in buying or selling crude, worn out common coins in large quantities. Unapologetically, I only add coins to my catalogue if they interest me, not if I think they might interest others.
If you are new to the hobby, then welcome and congratulations on beginning a wondrous journey into antiquity. If you already have an active interest in ancient coins, then I am sure you will find something interesting here. If you want something specific and I do not have it, then please feel free to contact me and I will either source it for you or point you to where you can find it.
Peter | Owner | Ancient Coin Traders